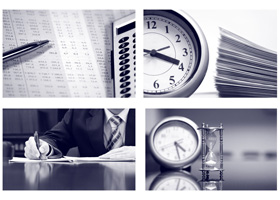 It is already of general knowledge that setting up a business in Thailand by a foreigner or otherwise requires the application for the use of a chosen company name, filing of the memorandum of association and other steps essential in the business registration process. These are important things to consider otherwise your business will never be registered and will not be allowed to operate in the country.
But, before going over the requirements for business registration and licensing for a soon to be small business operation in country, you have to consider a few things first. These are minute but essential to the success of your future business in Thailand nonetheless.
Type of Business
Identifying what type of business venture you will establish in a different country is among the salient points that you have to consider.
You have to check whether the business is permitted under the Foreign Business Act otherwise you have to establish the venture with a Thai partner making your company a Thai Limited Company.
Your type of business should also consider the type of customers you are targeting. Being located in Thailand, your business or products should be specially endearing and appealing for the greater Thai market therefore a great knowledge on the mindset of the Thai consumers is significant.
Thai Limited Company
If the best option available to you is to establish the business as a Thai Limited Company, you also have to look into several things intently.
A Thai Limited Company does require you to have a Thai partner and such partner of yours must be able to provide documentation that will prove that he is of financial capacity to own majority of the company shares otherwise he will be considered by the government regulators as a Thai Nominee, a prohibited corporate entity in Thailand.
Also, you have to exercise due prudence in selecting your Thai business partner as he will also be responsible in taking care of your hard earned money and in representing your company on its deals and compliance to government processes like business registration.
What to Prepare?
Business Plan 1 – before submitting your application for business registration, you must already have a business plan that is ready to roll. Your business plan will help you determine whether your goals are attainable considering you are starting a business in a country that is outside of your comfort zone and your target market is relatively strange to you.
Financial Capacity 2 – you must have a substantial financial backing to start your business otherwise you will be forced to make short cuts and other unaccustomed but illegal practices. You must be ready to accept the fact that there is always a great chance that you may eventually fall beyond your expected expenses.
Open Mindset On A Different Culture 3 – cultural assimilation is among the keys in a successful business venture in the Kingdom. Managing your company and serving your customers require you to be knowledgeable of the Thai culture and language. Communication is essential in sustaining your business.
Other Considerations
Because what you have is a small business enterprise and you only have a limited financial capacity therefore the most conveniently available and affordable workforce you will have is from within Thailand. Then, you need to identify the needed number of staff and importantly, do not forget to include the costs estimates on salary and other benefits.

You will also have to consider whether to rent, to purchase or to build a new building that will house your business. Purchasing or constructing a building from scratch will require a huge financing capacity whereas renting one needs much lesser amount but you will have to include it on your monthly expenses though.

And do not forget the utilities, the applicable taxes and other operating costs among your list of regular expenditures.
Operating a business in Thailand is never been easy even if you are already an established businessman in your country. Apart from the distinct business registration process and its requirements as well as the culture of the country is far different from what you have back home. Keep in mind, you can always seek the advice of reputable corporate Phuket lawyers in Thailand.
1, 2, 3 Edwin Clark. How To Start Your Own Business in Thailand. Accessed July 31, 2013