If you buying a condo in Thailand then there are certain requirements that need to be met in order to make the purchase. Note that most people tend to rent a condo in Thailand before they buy. If you are buying then these are the requirements.
1: You have residence in Thailand in accordance with Immigration Law, or
2: You are allowed to reside in Thailand in accordance with Investment Laws.
Note that in order to buy property in Thailand you need to bring the money from outside of Thailand. you need to deposit this money into a Thai account with a certificate from the bank to state that the money arrived from outside of Thailand for the property purchase.This is called a Dor Tor 3 form which will be provided by the bank receiving an incoming remittance from abroad.
Is investment secure?
Yes your investment is secure if you took advice from a property lawyer in Thailand. Thailand does not have a wide usage of escrow in Thailand and trust accounts with your lawyer in Thailand does not exist so your initial deposit is not secure.Use a reputable law firm in Thailand to assist you in this regards as this is where property goes wrong most times in Thailand as the lawyer might run off with your money with little recourse as the wheels of justice in Thailand turns very slowly. Before you agree to buy property also ensure that you have done a due diligence on the property and the developer. Thailand is full of half completed property projects and little consumer protection.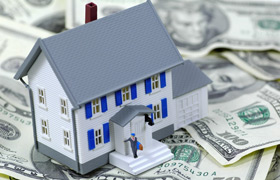 How can I purchase land in Thailand?
You cannot own land in Thailand as the law prohibits foreigners from owning land in Thailand except under a few circumstances. These would include investment promotion laws which change on an annual bases. This prohibition applies to foreigners and foreign companies. some do buy land but place it in the name of their wife. You will however have no claim to the land and in the event of her death you would be given 12 months to sell the land. If you consider this route then also consider a prenuptial agreement or a usufruct to protect you in the event that the relationship goes sour. Speak to a property lawyer in Phuket about this and your legal options.