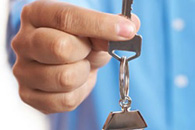 When buying property you need to know who normally pay which taxes when the purchase has concluded and transfer needs to occur. Speak to a property lawyer about the taxes, how they are calculated and who pays which tax. This is a breakdown of who normally pays what.
Thai Revenue Code states that certain property registration fees and property taxes are the sole responsibility of the Seller unless otherwise agreed to between both parties. so be careful of someone trying to sell you a good deal when they do not want to pay these fees. These taxes include but are not limited to taxes such as the corporate withholding tax, Thai income tax and also the specific business tax depending on how old the property is and how long the owner has owned the property.Note that the purchase agreement will state who pays which taxes so get a lawyer to look into it.
Stamp duty is normally shared between buyer and seller. The Thai Revenue Code provides no guidance to Buyers or Sellers as to who should pay these fees. Note that before you sign any agreement that you have included ALL your verbal agreements in the document or it will not be enforceable in the courts when things go wrong. Once again if you are in Phuket then speak to our Phuket law office about what the common practice is in Thailand when it comes to buying any real estate.